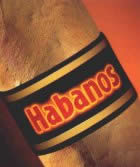 Here are some popular Cuban cigars in your size selection
If you do not find what you are looking for please call us for more recomendations
1-888-830-6162 or email info@canadiancigar.com
NOTICE: Due to shortages in Cuba this season, many Cohiba products are currently unavailable.
This includes, but is not limited to Behikes, Siglo VI, Pyramide extra and others...
We will notify you of availability when we receive your order and offer alternative selections
Crop and wrapper leaf issues are apparently the problem and yes, it bugs us too!
*** ALL PRICES US FUNDS ***
All prices shown for International shopping pages are US funds.


Local Alberta residents can shop here: https://www.canadiancigar.com/shop/indexAB.html


Please note due to Federal Tobacco Act regulations we are NOT permitted to ship to Canadian consumers in other Provinces or Territories.
Canadian Cigar Company Ltd All rights reserved 2017 Calgary, Alberta, Canada
Thank you for your interest in our products and service, we appreciate it.