Vegas Robaina Cuban Cigars
Vegas Robaina is the second of two new lines introduced by Habanos S.A. in the 90's. Vegas Robaina is named after D. Alejandro Robaina, who is famed for growing the finest wrapper in the Vuelta Abajo, (Pinar del Rio), region of Cuba for more than fifty years. These Cuban cigars are made from the best tobacco in Cuba, and feature wrapper grown on Sr. Robaina's farms. They are described as a medium-strong blend, characterized by an excellent aroma, wonderful presentation, and a fine burn.
*** ALL PRICES US FUNDS ***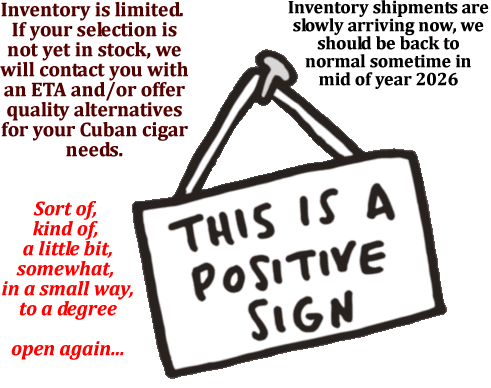 PS Sign up for our newsletter to be kept up to date on our progress Email: info@canadiancigar.com Telephone: 888-830-6162


Box price per stick is $17.42 Length: 5 Ring Gauge: 48

Vegas Robaina Famoso BOX OF 25


$435.40



Box price per stick is $23.65 Length: 6 1/8 Ring Gauge: 52

Vegas Robaina Unicos BOX OF 25


$591.23

All prices shown for International shopping pages are US funds.


Local Alberta residents can shop here: https://www.canadiancigar.com/shop/indexAB.html


Please note due to Federal Tobacco Act regulations we are NOT permitted to ship to Canadian consumers in other Provinces or Territories.
Canadian Cigar Company Ltd All rights reserved 2017 Calgary, Alberta, Canada
Thank you for your interest in our products and service, we appreciate it.