Quintero Cuban Cigars
Augustin Quintero and his brothers got their start in tobacco in their hometown of Cienfuegos in the Las Villas province of Cuba in the 1920's. In 1940, they created this full-flavoured Cuban cigar brand which continues today, primarily in machine-bunched/hand-finished and all machine-made sizes.
*** ALL PRICES US FUNDS ***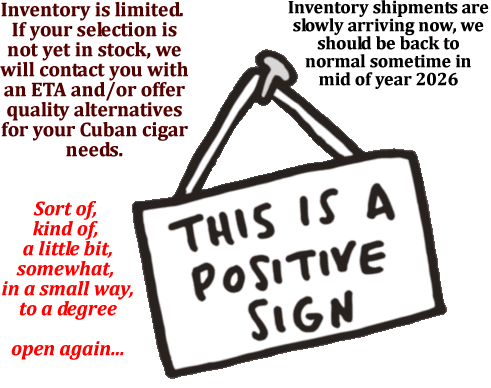 PS Sign up for our newsletter to be kept up to date on our progress Email: info@canadiancigar.com Telephone: 888-830-6162


Box price per stick is $4.49 Length: 5 1/2 Ring Gauge: 40

Quintero Brevas BOX OF 25


$112.25



Box price per stick is $6.57 Length: 4 1/2 Ring Gauge: 50

Quintero Favoritos BOX OF 25


$164.17



Box price per stick is $3.97 Length: 4 1/8 Ring Gauge: 43

Quintero Petit Quintero BOX OF 25


$99.27



Box price per stick is $5.57 Length: 4 7/8 Ring Gauge: 40

Quintero Londres Extra BOX OF 25


$139.36

All prices shown for International shopping pages are US funds.


Local Alberta residents can shop here: https://www.canadiancigar.com/shop/indexAB.html


Please note due to Federal Tobacco Act regulations we are NOT permitted to ship to Canadian consumers in other Provinces or Territories.
Canadian Cigar Company Ltd All rights reserved 2017 Calgary, Alberta, Canada
Thank you for your interest in our products and service, we appreciate it.