This website is for ALBERTA, Canada residents ONLY. If you are from outside of Canada, please shop by clicking the link below.
Thank you. https://www.canadiancigar.com/shop/index.html

ALBERTA ONLY website. All products & pages ending in AB are in Canadian funds and INCLUDE Alberta tobacco tax. This tax is a maximum of $8.61 per cigar, but since the formula maxes all but the cheapest machine made cigars, pretty much any hand rolled Cuban falls into the max category. We have set up special Alberta pricing to help with this hardship. Club members in Alberta receive their club membership discount on all items listed.

PRICES: All prices in AB pages are Canadian funds and INCLUDE the AB tobacco tax.
GST is calculated upon check out. Be sure and select the Alberta Resident reduced shipping rate on check out.

To consumers in other Provinces. (besides AB)
Due to Federal Tobacco regulations in Canada, we are not permitted to ship to consumers in other Provinces within Canada.
---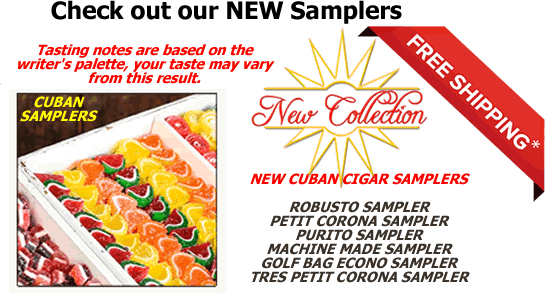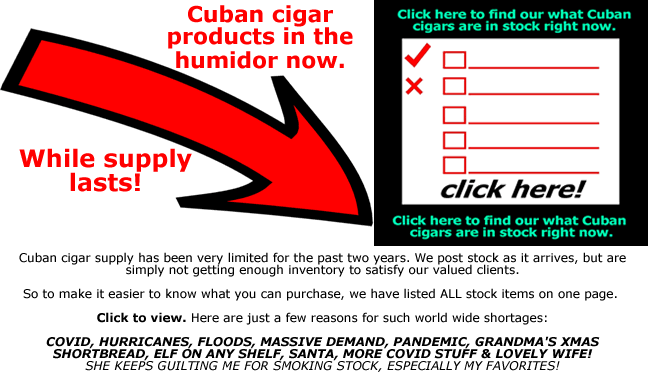 Stock is low, we suggest you click the image above to find items we can ship now.
Items ordered elsewhere on the site will be shipped when further inventory arrives.
PS Sign up for our newsletter to be kept up to date on our progress Email: info@canadiancigar.com Telephone: 888-830-6162