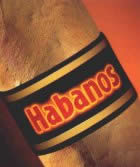 Welcome to our secure ONLINE store.

We sell only the finest Cuban cigars. We are NO LONGER a retail store. Only online and phone orders that are shipped to your home or office. We do not currently stock non-cuban cigars, though if you ask we will bring them in for you.
Should you have any questions, feel free to call us toll free at 1-888-830-6162 so we can talk cigars.
Local Calgary residents can call 403-398-4284.

Or if you prefer, you can mail us at info@canadiancigar.com

Enjoy your Cuban cigars...

WELCOME to Canadian Cigar Company.

Thank you for visiting, we appreciate it.

If you are seeking a reliable, service oriented cuban cigar supplier, you found us! We purchase cuban cigars imported to Canada from Havana House of Canada & ship them throughout the world! Havana House of Canada are the only authorized importer from Cuba into Canada and are partially owned by HabanosSA of Cuba.

We are in Calgary, AB

We have been selling genuine Cuban cigars since 1993.

Our humidor is stocked with over 200 different varieties of fine cigars. For your convenience, we carry a high quality range of humidors, cutters and other cigar accessories.
When you purchase Cuban cigars on our secure server, or by phone from one of our Personal Service Representatives, you can feel confident that you are getting the best quality Cuban cigars. We are mildly obsessed by freshness and quality, according to my lovely wife.
PRICES: All prices in AB pages are Canadian funds and INCLUDE the AB tobacco tax. GST & a reduced shipping rate for Albertans is calculated upon check out
.

To consumers in other Provinces.(besides AB)
Due to Federal Tobacco regulations in Canada, we are not permitted to ship to consumers in other Provinces within Canada. (Yes, really... no kidding)