Mixed boxes of 25 Cuban cigars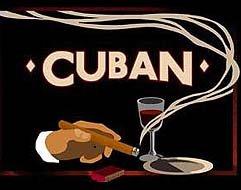 IN A HURRY BUT LOOKING FOR A MIXED BOX! Even the best Cuban cigar gets a little old when you have it every night. Stock your humidor with one of our mixed boxes and then you can choose the cigar that fits your mood, the dinner you just finished and the company you keep.

Our mixed boxes offer variety as well as value. Each is priced using the box per stick price so you save on your cigars or gift budget. Shipping is extra for all products listed.
Stock is low, we suggest you click the image above to find items we can ship now.
Items ordered elsewhere on the site will be shipped when further inventory arrives.
PS Sign up for our newsletter to be kept up to date on our progress Email: info@canadiancigar.com Telephone: 888-830-6162







CURRENTLY UNAVAILABLE

Montecristo created the Open Series specifically for enjoying during the game of golf.

This mixed box comes with the following:

* 6 Montecristo Open Eagle
* 6 Montecristo Open Master
* 6 Montecristo Open Regata
* 7 Montecristo Open Junior

Total of 25 Montecristo Open Series Cuban cigars

Mixed Box of 25 Montecristo Open Series AB


$735.32





CURRENTLY UNAVAILABLE

FIVE each of the following Petit Coronas.
If you're new to the hobby, Petit Coronas are a great place to start.
Here are of the finest of Petit Coronas from Cuba!

* Cohiba Siglo II
* Montecristo No. 4
* Hoyo de Monterrey Coronation
* H. Upmann Corona Major (subbing H. Upmann Majestics/Regalias)
* Romeo y Julieta Coronitas en cedro

Total of 25 Petit Corona size Cuban cigars

Mixed Box of 25 Cuban Petit Coronas AB


$649.60





CURRENTLY UNAVAILABLE

FIVE each of the following Robustos, great for the avid cigar lover.
Good choice for those cigar lovers that enjoy the larger ring gauges (large diameter).
Flavors mild, medium and strong from the finest of Cuba's factories!

* Ramon Allones Specially Selected
* Cohiba Robusto
* Partagas Serie D No. 4 (subbing Hoyo Epicure No. 2)
* Bolivar Royal Corona
* Romeo y Julieta Short Churchill

Total of 25 Robusto size Cuban cigars

Mixed Box of 25 Cuban Robustos AB


$819.85

All prices shown for International shopping pages are US funds.


Local Alberta residents can shop here: https://www.canadiancigar.com/shop/indexAB.html


Please note due to Federal Tobacco Act regulations we are NOT permitted to ship to Canadian consumers in other Provinces or Territories.
Canadian Cigar Company Ltd All rights reserved 2017 Calgary, Alberta, Canada
Thank you for your interest in our products and service, we appreciate it.