Monthly Cigar Clubs AB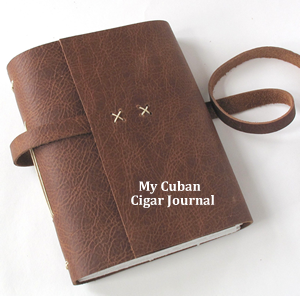 These are the very finest cigar clubs in the world!

Billed & shipped monthly from the 15th to 20th. Four cigars sent to your home or office. ALL Cuban!
Want to see past club selections, so you know how high the quality is?...





Need a few extra cigars? Just call before the 15th & add them to the club selection.
Since shipping is included in the club price, you save $$$

NO minimum sign up period! Shipping is included in the prices! Perfect gift!






* If you enjoy the largest stogies from the best Cuban brands, this is the elite cigar club for you
* The Diamond Club is the largest cigars of the three clubs
* Four (4) Cuban Cigars shipped to your home or office each month
* Sizes include Double Corona, Robusto Extra, Torpedo, Churchill, Limited Editions and Regional
* Diamond club members receive a 15% discount off ALL purchases, even sale items
* Membership fee includes shipping cost so you can purchase more cigars and add them to your club selection
* We do not repeat cigars for three or more months
* Club selection details can be found above under Monthly calendar of club selections
* Shipments depart around the 15th of each month
* The club is billed and shipped each month as a recurring charge.
* To stop the club simply call or email before the 15th
* NO minimum sign up period

Diamond cuban cigar club membership AB


$127.62





* If you enjoy the mid to large size stogies from the best Cuban brands, this is the cigar club for you
* The Platinum club is the most popular of the three cigar clubs
* Four (4) Cuban Cigars shipped to your home or office each month
* Sizes include lonsdales, robusto, torpedo, gorda and churchill cigars
* Platinum club members receive a 10% discount off ALL purchases, even sale items
* Membership fee includes shipping cost so you can purchase more cigars and add them to your club selection
* We do not repeat cigars for six months
* Club selection details can be found above under Monthly calendar of club selections
* Shipments depart around the 15th of each month
* The club is billed and shipped each month as a recurring charge.
* To stop the club simply call or email before the 15th
* NO minimum sign up period

Platinum cuban cigar club membership AB


$103.81





*If you enjoy the smaller stogies from the best Cuban brands, this is the cigar club for you
* The Gold club is the smaller cigars and most cost effective club
* Four (4) Cuban Cigars shipped to your home or office each month
* Sizes include Corona, petit corona and smaller, plus one larger robusto or gorda each month
* Gold club members receive a 5% discount off ALL purchases, even sale items
* Membership fee includes shipping cost so you can purchase more cigars and add them to your club selection
* We do not repeat cigars for six months
* Club selection details can be found above under Monthly calendar of club selections
* Shipments depart around the 15th of each month
* The club is billed and shipped each month as a recurring charge.
* To stop the club simply call or email before the 15th
* NO minimum sign up period

Gold cuban cigar club membership AB


$84.76