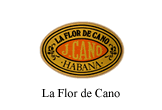 This website is for ALBERTA, Canada residents ONLY. If you are from outside of Canada, please shop by clicking the link below. Thank you.
https://www.canadiancigar.com/shop/index.html

All prices show are Canadian funds and include AB provincial tobacco tax.

Created in 1884 by Tomas and Jose Cano, this Cuban cigar brand is often hard to find due to the small production quantities, but it offers a medium-strength smoke and excellent workmanship in the handmade sizes.
Stock is low, we suggest you click the image above to find items we can ship now.
Items ordered elsewhere on the site will be shipped when further inventory arrives.
PS Sign up for our newsletter to be kept up to date on our progress Email: info@canadiancigar.com Telephone: 888-830-6162





Length: 4 7/8 Ring Gauge: 40

La Flor del Cano Petit Corona BOX OF 25 AB


$414.55