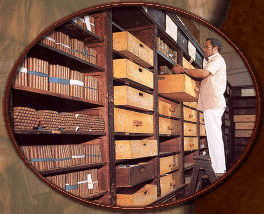 This website is for ALBERTA, Canada residents ONLY. If you are from outside of Canada, please shop by clicking the link below. Thank you.
http://store.canadiancigar.com/shop/index.html

All prices show are Canadian funds and include AB provincial tobacco tax.

We have done the work for you. Ready made mixed boxes of the finest Cuban cigars.
Just click your choice to add to your cart.
Alberta clients already receive the box per stick price of 20% off, even on singles. to compensate for the excessive Provincial Tobacco Taxes.
We just made it easier for you to buy a ready made mixed box.
Shipping is extra for all products listed.




Two each of the following iconic Romeo y Julieta Cuban cigars. The brand known around the world as the romance of Cuban cigars.

* Romeo Churchill
* Romeo Belicoso
* Romeo Cedros Deluxe No. 2
* Romeo Mille Fleur
* Romeo Short Churchill *

Total of 10 Romeo y Julieta Cuban cigars

Romeo y Julieta Sampler AB


$269.00






Two each of the following Robusto's, great for the avid cigar lover.
Good choice for those cigar lovers that enjoy the larger ring gauges (large diameter).
Flavors mild to medium from the finest of Cuba's factories!

* Ramon Allone Specially Selected *
* Cohiba Robusto *
* H. Upmann Connoisseur No. 1 *
* Partagas Serie D No 4*
* Romeo y Julieta Short Churchill *

Total of 10 Robusto size Cuban cigars

"Robusto" No. 2 Sampler AB


$289.00





Two each of the following tres petit corona size cuban cigars.

General ring gauge of 40-42 x length 4 - 4 1/2

These are all half hour or less cigars. Perfect for waiting, dog walking, short drives, and times when all you can get to yourself is that precious half hour to relax.


Montecristo No. 5 * Cohiba Siglo I * Montecristo Open Junior
Ramon Allones Small Club Corona * Trinidad Reyes * Partagas Short * San Cristobal de la Habana El Principe

Total of 14 Cuban cigars

"Tres Petit Corona" Sampler AB


$289.00





Two each of the following Robusto's, great for the avid cigar lover.
Good choice for those cigar lovers that enjoy the larger ring gauges (large diameter).
Flavors mild to strong from the finest of Cuba's factories!

* Romeo y Julieta Short Churchill *
* Hoyo de Monterrey Epicure No. 2 *
* Bolivar Royal Corona *
* Ramon Allones Specially Select *
* Partagas Serie D No. 4 *

Total of 10 Robusto size Cuban cigars

"Robusto" No 1 Sampler AB


$259.00





"Foursome " Sampler Total of 16 cuban cigars
four Bolivar No. 2 *** four Romeo y Julieta No. 2 *** four H Upmann Corona Major *** four Hoyo de Monterrey Coronations

Total of 16 cigars....

FOURsome Golf Sampler AB


$329.00





...includes 4 Hand rolled Montecristo + 16 machine made cuban cigars.
4 - Montecristo No. 5 - 4 - Quintero Brevas 4 - Jose Piedra petit Cazadore 4 - La Flor del Cano Selectos 4 - Rafael Gonzalez Panatela Extra
Total of 20 cigars

Golf Bag Econo Sampler AB


$249.00





Two each of the following petit corona size cuban cigars. General ring gauge of 42 x length 5
Montecristo No. 4 * Cohiba Siglo II * Hoyo de Monterrey Coronation
Romeo y Julieta Cedros Deluxe No. 3 * H Upmann Corona Major* Partagas Mille Fleur

Total of 12 Cuban cigars

"Peiti Corona" Sampler AB


$259.00





Two each of the following Montecristo sizes.
Montecristo No. 1 lonsdale * Montecristo No. 2 torpedo
Montecristo No. 3 corona * Montecristo No. 4 petit corona
Montecristo No. 5 tres petit corona * Montecristo Edmundo robusto extra

Total of 12 Montecristo Cuban cigars &nbsp

The "Montecristo" Sampler AB


$339.00





Two each of the following perfect torpedo's. Flavors medium to strong!

* Montecristo No. 2 *
* H Upmann No. 2 *
* Partagas Serie P No. 2 *
* Diplomaticos No 2 *
* Vegas Robaina Unicos *

Total of 10 torpedo size Cuban cigars

The "Torpedo" Sampler AB


$299.00





Two each of the following Partagas, best suited to those that enjoy the stronger flavors of Cuban Partagas.

Partagas Serie P No 2
Partagas Serie E No 2
Partagas Serie D No 4
Partagas Serie D No 5
Partagas Serie D No 6

Total of 10 Cuban cigars

Partagas Serie" Sampler AB


$279.00





...includes 5 each of the following machine made cuban cigars:

* La Flor del Cano Selectos (5 7/8 x 41) *
(Belinda Corona is no longer available)
* Quintero Brevas (5 1/2 x 40)*
* Jose Piedra Cremas (5 1/4 x 39) *
* Guantanamera Decimos (5 1/4 x 38)*

Total of 20 cigars

"Machine made" Sampler AB


$159.00





Two each of the following larger ring gauge cigars. Flavors medium to strong!

* Montecristo Open Eagle (5 7/8 x 54) *
* Hoyo de Monterrey San Juan (5 7/8 x 54)*
* Partagas Serie E No. 2 (5 1/2 x 54) *
* Montecristo Edmundo (5 1/2 x 52) *
* H Upmann Magnum 54 (4 3/4 x 54) *

Total of 10 large ring size Cuban cigars

Robusto Extra Sampler AB


$329.00





A Cohiba Robusto, Siglo I, II, III, IV, V and the king of Cohiba, the rich and creamy Siglo VI...

Total of 7 Cohiba cigars....

COHIBA Sampler AB


$289.00